A CloudControl device is a tiny intelligent device that integrates your recording hardware into the Videolab cloud. One device can control all cameras and users at a given location, even in complex multiple room skillslab setups.
Make things easy and future-proof.
The CloudControl software makes your hardware smart, powerful, and versatile. Powerful control panels are always within reach of the accredited user. Over-the-air updates provide safety and a pipeline of feature development based on your needs.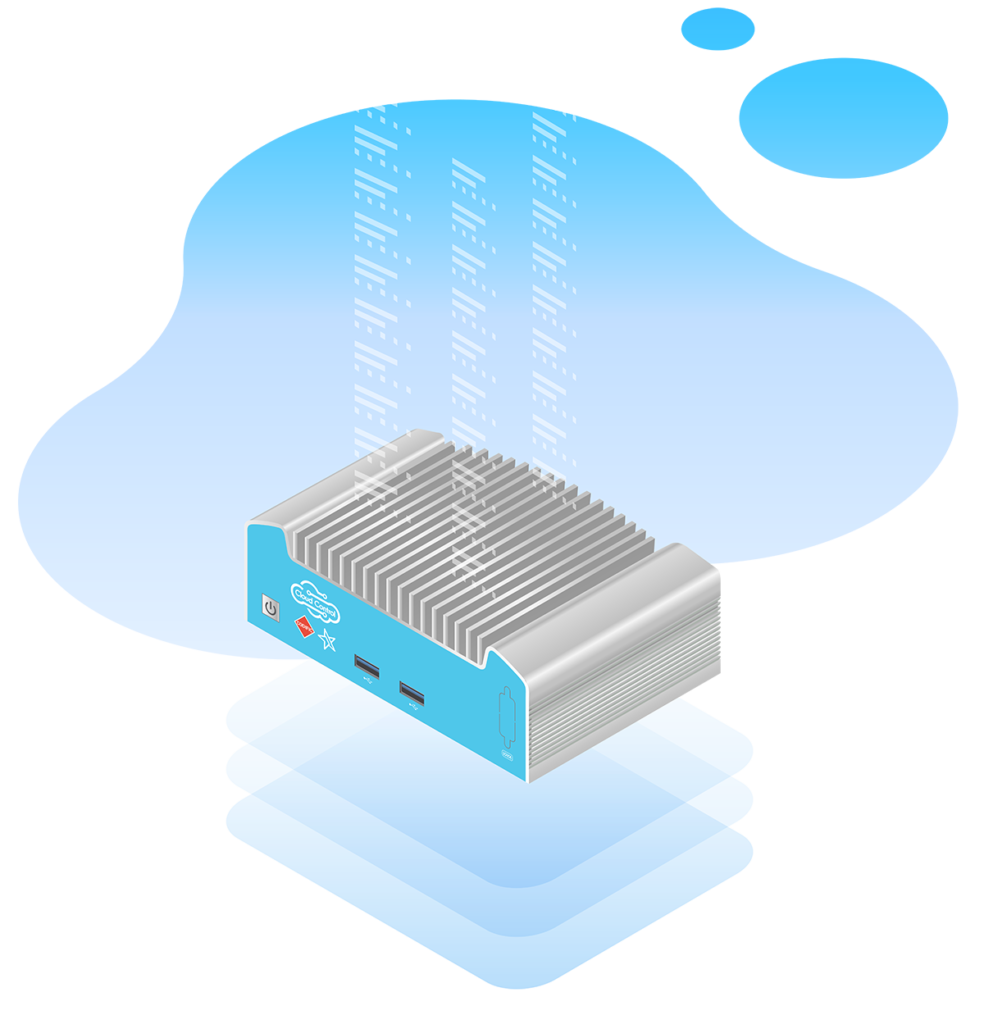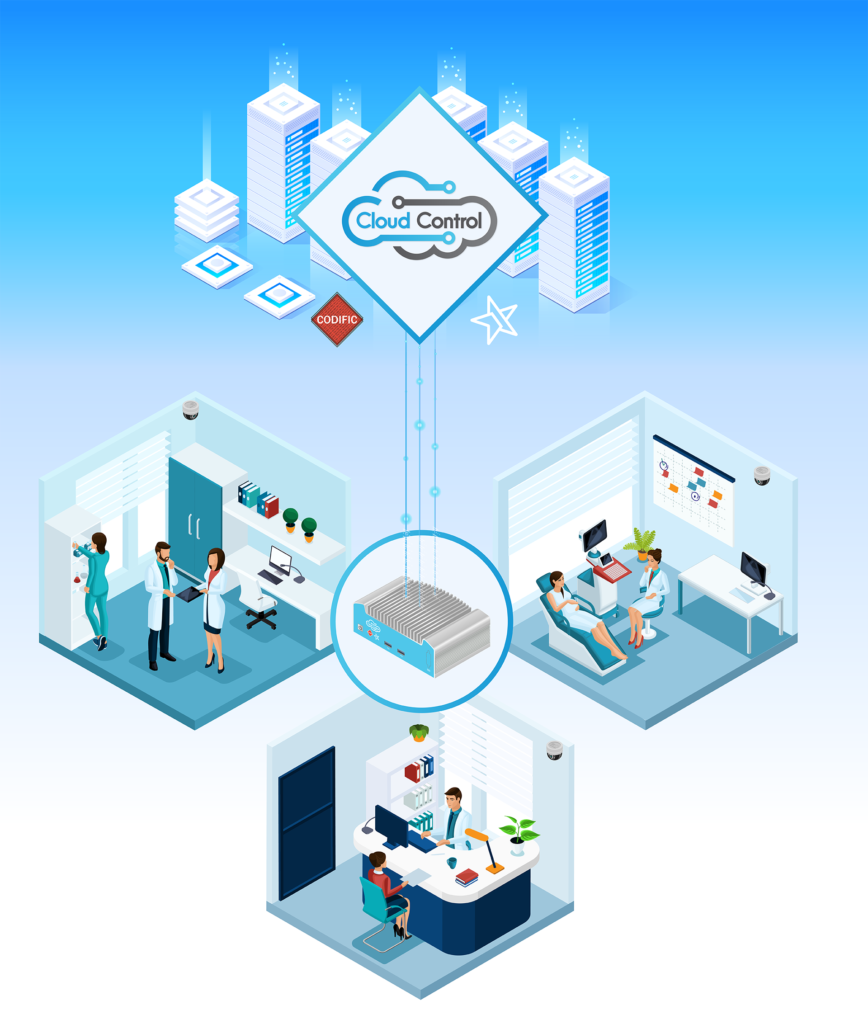 Eliminate malicious threats and unfortunate accidents.
Cloudcontrol uses Videolab´s strong identification system onsite. On the hardware side, the streams of the cameras and microphones are intercepted, encrypted, and assigned ownership rights at the source. This brings the protection of the Codific Secure Vault all the way into your room, eliminating external threats and drastically decreasing the possibilities of human errors.
Eliminate expensive old school devices
Forget about recorders, debriefing stations, and other expensive devices. Become nimble and always up to date by moving the control into the cloud with CloudControl.